Velocity Metalworks recently added two new pieces of equipment to its shops: a robotic welder and a shear machine.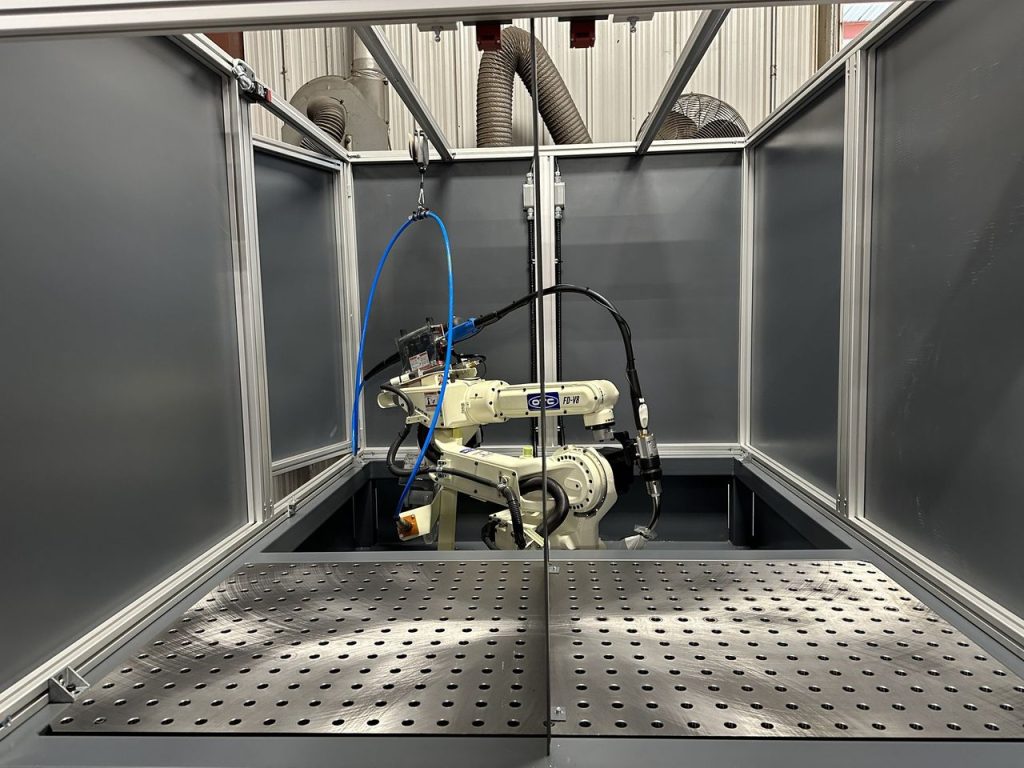 The robotic welder is an OTC Daihen FD-V8, a high-speed, high-precision welding robot. It is capable of welding a variety of materials, including steel, aluminum, and stainless steel. The robotic welder will allow Velocity Metalworks to do more high-volume welding jobs. Before the robotic welder, a routine job would take over two minutes to manually weld. Now with the addition of the robotic welder, these jobs now take 30 seconds to complete.
The shear machine is an AccurShear, a high-performance shearing machine. This shear machine will allow Velocity Metalworks to eliminate a bottleneck, increase capacity, and enable Velocity Metalworks to continue to accelerate the standards in precision and performance for customers.
The addition of the robotic welder and shear machine is a significant milestone for Velocity Metalworks. These new pieces of equipment will allow the company to expand its capacity and productivity, and they will help to ensure that Velocity Metalworks remains a leader in the metal fabrication industry.
Brian Wort, President and Owner of Velocity Metalworks stated:
"We (Velocity Metalworks) are always looking to continuously improve in every facet of the business. By investing in a new shear and a robotic weld cell – we are adding tools to drive our quality and improve throughput – which leads to increased efficiency and happy customers."
Velocity Metalworks is a full-service metal fabrication and stamping company that offers a wide range of services, including cutting, bending, welding, machining, stamping, and tool design and build. The company has been in business for over 50 years and has a strong reputation for quality and customer service.